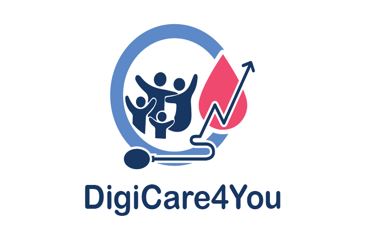 DigiCare4You Project
DigiCare4You is a Horizon2020 project which will develop and implement an evidence-based intervention in the community, using schools as an entry point Building on the Feel4Diabetes study. The project will consist of a two-step screening procedure to identify families at high risk of developing Type 2 Diabetes (T2D) and/or hypertension. This will be followed by an intervention combining the use of digital tools and activities supporting families' well-being in schools and communities.
The DigiCare4You Solution acknowledges the differences in health and care systems across Europe and considering the vulnerable and underserved groups, will be deployed in two middle-income countries (MICs), Albania and Bulgaria, and two high-income countries (HICs), Greece and Spain, targeting more than 10,000 families.
DigiCare4You is an innovative, easy-to-implement, low-cost, and sustainable solution which will help build healthcare services' capacity and strengthen countries' primary care systems as well as address the specific needs and preferences of people at risk of T2D and/or hypertension, as they develop healthy habits and engage in activities supporting their well-being. Aiming to be a fully scalable and transferable solution, a roadmap will be developed to help policymakers  assess the feasibility and effectiveness of the DigiCare4You solution in their regions/countries and promote people-centred care and integrated health services in Europe and beyond.
The local Stakeholder Advisory Boards (SABs) in each implementation country (Albania, Bulgaria, Greece and Spain) consist of policy makers, national scientific and health policy organisations, patients' associations etc. that are be involved in the project. These boards are engaged from the beginning of the project and throughout its lifetime, since DigiCare4You aims to follow a community-based participatory research approach working closely with the Local SABs in all project activities.