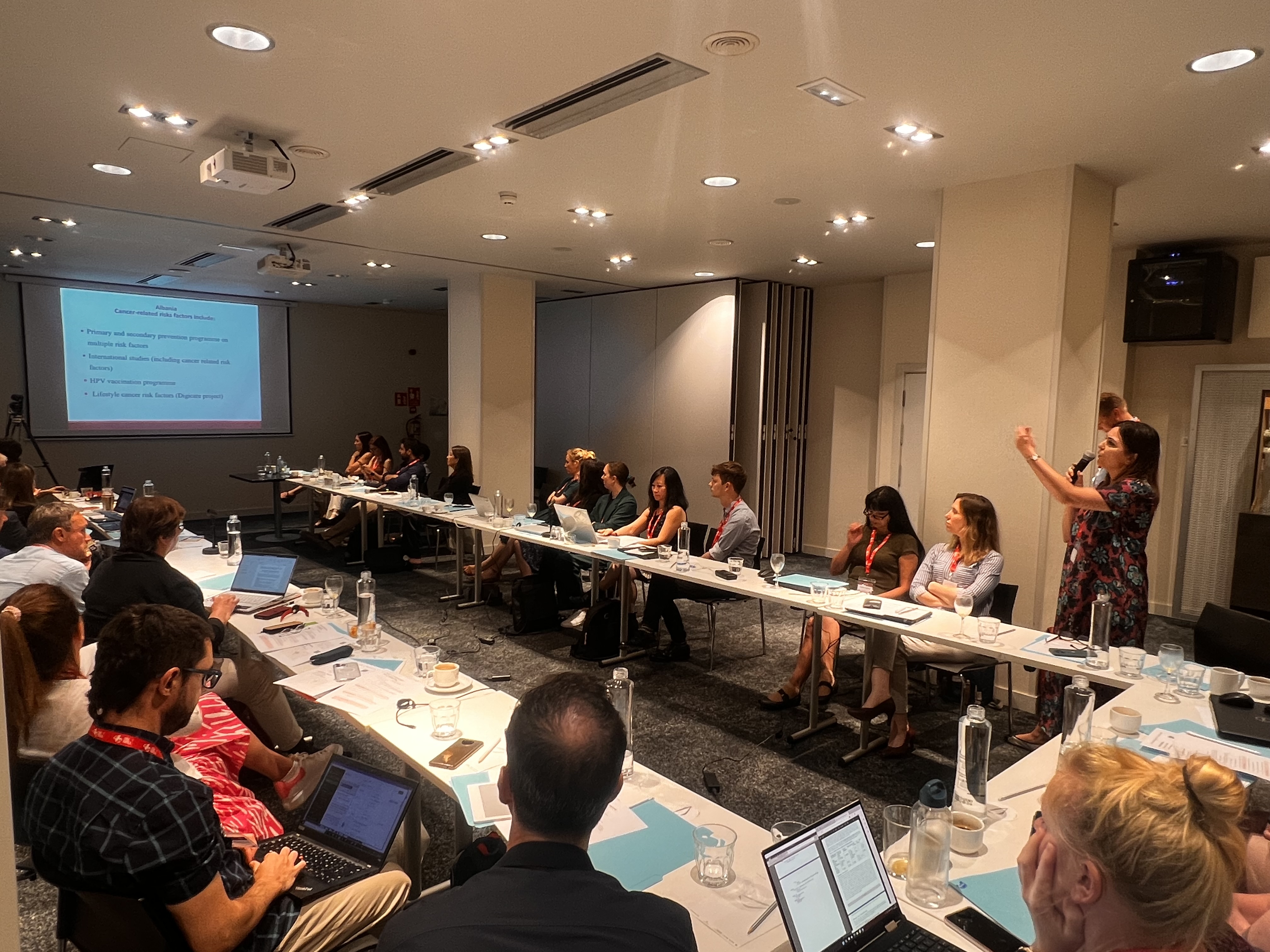 Summary of the opening meeting (Kick-off) for the PIECES project
On June 22-23, 2023, the first meeting (Kick-off meeting) for the PIECES project took place in Barcelona, ​​with the participation of all the leading and implementing partners.
In this meeting, Albania, as one of the implementing partners, was represented by Prof. Dr. Gentiana Qirjako and Prof. Assoc. Ervin Toçi.
The meeting started with the introduction of all participants and a brief description of everyone's role. After the welcome speech, a presentation was given on the foundations and expected results of the PIECES project, focusing on the description of the implementation of science, the results and the potential of the project to improve the implementation of existing or even new projects/interventions in the field of primary cancer prevention. Next, the detailed presentation of the Work Packages (8 packages in total) was carried out, initially describing the first 3 packages.
During the presentation of the two representatives of Albania in this meeting, information regarding the implementing institutions of the PIECES project in Albania was provided, as well as regarding the existing interventions in the field of primary prevention of cancer, to continue with the main causes in this field in our country, possible places of implementation of interventions for the primary prevention of cancer, opportunities and barriers for the implementation of existing interventions or new interventions in the future, etc.